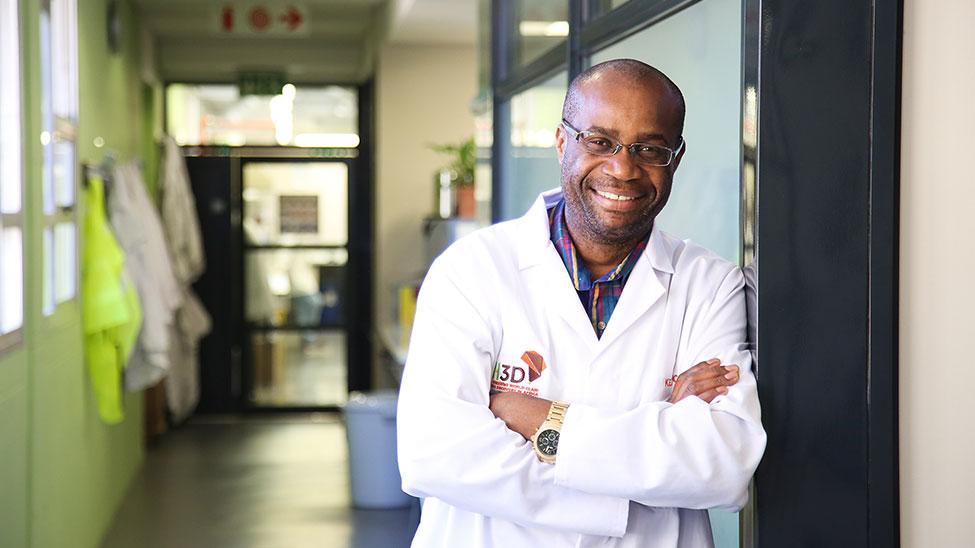 Prof Kelly Chibale was recently listed as one of the 22 Black leaders in Biotech in honour of Juneteenth. The list, published by the Timmerman Report, celebrates innovative black leaders who are change-makers in their respective fields.
Read more
Welcome and thank you for visiting our website
We are situated in Cape Town, South Africa - one of the most beautiful cities in the world - the city where the Atlantic and Indian Oceans meet. Our laboratories span two campuses of the University of Cape Town (UCT). Our synthetic chemistry laboratories are located within the Department of Chemistry on UCT's Upper Campus, while our biochemical laboratories are located within the Institute of Infectious Disease and Molecular Medicine (IDM) on UCT's Medical School Campus. Our research is at the interface of biology, chemistry and medicine. Research topics in our laboratories are geared towards providing students and postdoctoral fellows with choices that expose them to the widest possible frontiers of science, with hopes that their education and training encompasses modern approaches to research in the chemical and biological sciences.